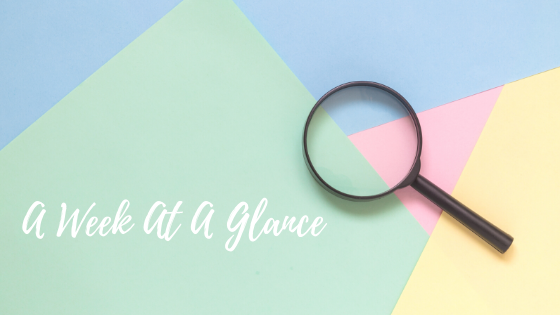 Take a look at what is happening at NGMA this week!

NGMA Chapter Events
Mark your calendars for the
Springfield Illinois Chapter Event on November 21st from 5:00pm - 7:00pm.
There is still time to register! This LIVE presentation 
"Internal Control and the Uniform Guidance"
 with 
Carol Kraus and Lori Beeler with the Governor's Office of Management and Budget, 
is one that you do NOT want to miss!
C
lick
HERE
to Learn More and  Register!
---
NGMA 2020 Annual Awards
Nominate Your Peers for the NGMA 2020 Annual Awards! The recipients of the 2020 Annual Awards will demonstrate standards of excellence in grants management expertise, and encourage and inspire other grants industry professionals to recognize their potential! 

NGMA's 2020 Annual Award Categories:

Newton Award

Distinguished Service Award

Impact Award/Private Sector

Impact Award/Public Sector 

---
Speakers Bank
NGMA is looking for speakers who will "wow" their audiences, leaving them with value, new perspectives and with the latest practices in the industry for our Chapter events.  If this sounds like you, we encourage you to become a member of the Speakers Bank.Submit your application, we would love to hear from you.
---
Get Social!
Get a first look at chapter meetings, events, blog posts, and MORE! Follow us on Facebook, Twitter, and Linkedin!

---
Join the NGMA Membership Committee
NGMA needs all hands on deck!  We are actively recruiting for members to join the Membership Committee! Login as a member to view the mission of the Membership Committee! Contact Gail Remy if you are interested in participating!
---
Board Elections!
Applications for the 2020 Annual Board Elections are open! We need your vision, leadership, and expertise to lead NGMA into the future! Below is a list of the eligibility requirements. 


Eligibility:

1.    Have been an active member of NGMA for at least two years prior to the election;
2.    Be a member in good standing;  
3.    Be able to fulfill the full three-year term;  
4.    Agree to the terms as outlined in the Board Member Responsibilities, listed below; and
5.    Remain an active Association member in good standing throughout your term as a board member.

To learn more about Board Elections, login as a member to access the application along with information on requirements, expectations, and deadlines. Click 

here

!

---
Do Y
ou Have Something to Say? Write for NGMA Connect!
Are you interested in writing an article to be posted on the 

NGMA Blog

? We love to hear from our community and bring that knowledge to our audience and membership base!  If this is something that interests you, email 

[email protected]

 for more information! 

---
Attend the Premiere Event for Grant Management Professionals!
Join us for another stellar conference! Whether you are just entering the field of grants management or are a seasoned professional the 2020 Annual Grants Training has something for you! Join us on April 14-16th, 2020 at the Crystal Gateway Marriott where you will:

Identify new requirements outlined in legislation impacting the field of grants management

Apply best practices in grants management

Analyze new concepts and strategies for improving organizational efficiencies in the field of grants management.

Network with peers and colleagues

Speak with Federal Agencies

Listen to expert speakers talk about topics that matter to you!
Register for AGT 2020 today to receive the best rate!
 Click
 Here

!
Share this post: