Join an NGMA Member Committee Today!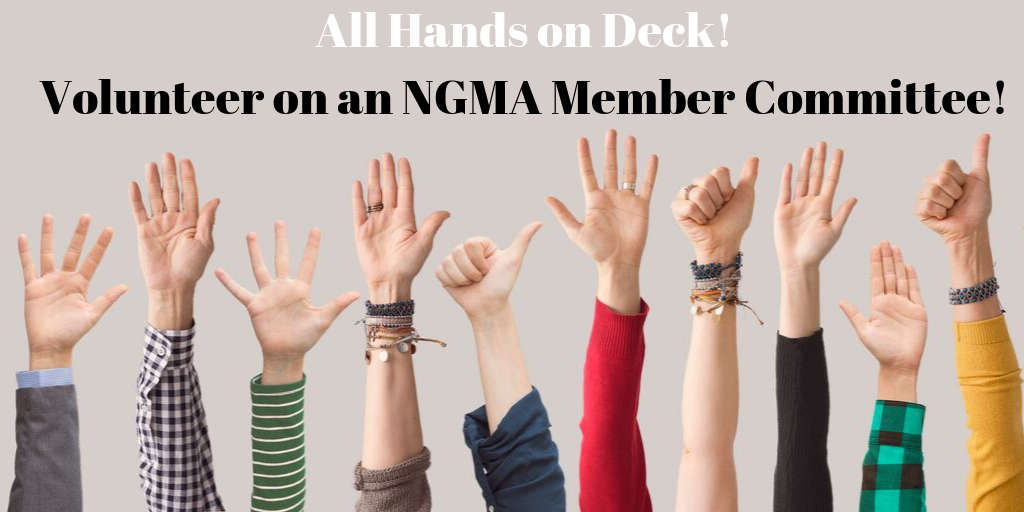 NGMA's member committees are a great way to volunteer your expertise to help advance the field while getting to know your peers from around the country! Volunteer committees take on a variety of projects that can range from a year-long or high-level analysis to quick and short-term projects. By joining an NGMA committee, you'll have the opportunity to give back and shape the way that NGMA serves our members! NGMA has four member committees that I'll highlight for you today.

First, NGMA's CGMS Committee is open to CGMS credential holders. Members of this committee will look for ways to elevate this credential within the field and increase its visibility. This committee has the responsibility of overseeing the CGMS exam and periodically auditing exam questions. There are special projects that this committee may take on, such as updating the CGMS guidebook, practice test, information provided to test-takers, and procedures followed by staff. Individuals interested in joining this committee should email [email protected].
The
Education Committee
is a key component of NGMA's webinar series, chapter events, and the annual conference. The education committee reviews all presentations and, because of that, allows NGMA to issue CPEs for those presentations. The education committee also helps to select presenters and ensure that timely and relevant topics are covered by NGMA throughout the year. Individuals interested in joining this committee should email
[email protected]
.
NGMA's
Membership Committee
focuses on a variety of projects that analyze the membership experience within NGMA! Some of these efforts may be focused on reviewing member benefits, member activities, polling membership for feedback, and helping to review NGMA's social community and communications efforts to ensure they meet member needs. Individuals interested in joining the membership committee may email
[email protected]
. 
Finally, NGMA's
Chapters Committee
is comprised of our local Chapter Chairs and Vice-Chairs. In order to serve on this committee, individuals must volunteer to serve as chapter leaders within their local chapter. To express interest in this role, either reach out to your local chapter leader or email Gail Remy at
[email protected]
. Chapter leaders have the distinct role of gathering NGMA members together at the local level, offering events that can provide CPEs to members, and provide a fun environment for networking and socializing.
Each committee is managed by a volunteer Chair and Vice-Chair, and further support is provided by NGMA staff and board members. For more information, you can click this
link
or reach out to the above staff members!
On behalf of the NGMA staff, we look forward to working with you to make NGMA an even more wonderful place for grants professionals to work and learn together!
Rachael Swetnam, NGMA Director of Operations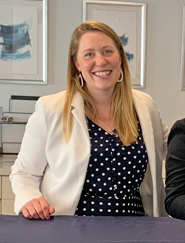 Share this post: